Pixellab is an app designed to add texts to pictures. This app was developed in 2015 by an American company called app holding. Using this app, you can create thumbnails for your youtube videos, Logos, posters for your Facebook pages, Instagram, and other social media platforms.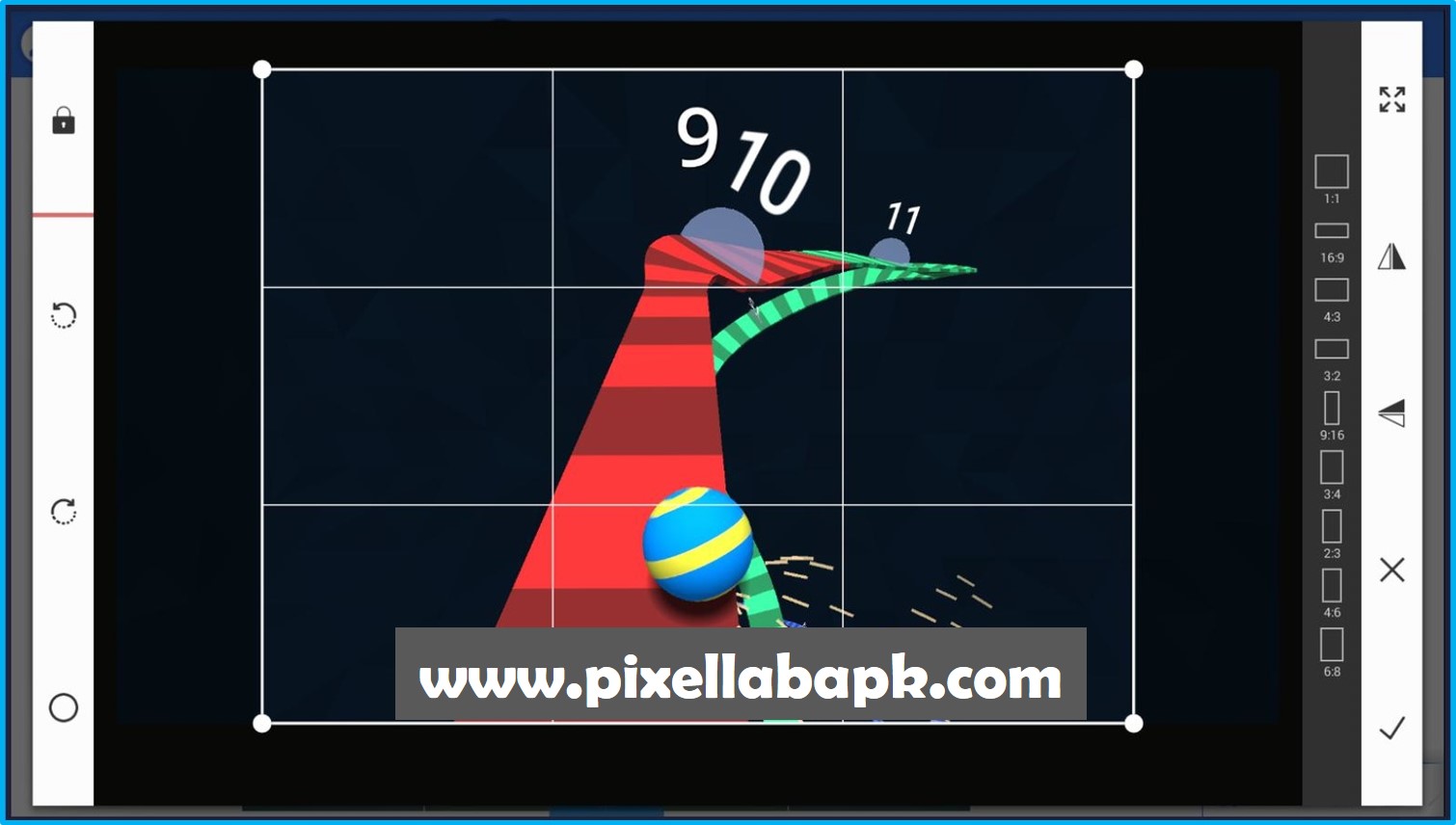 Features of Pixellab
Text:  You can add text anywhere you want. You can also adjust the text as you wish.
Text Colors: You can change the colors of your text. There have four text color filling options as simple colors, radial-gradient, linear-gradient, and image texture.
Text Effects: There are dozens of text effects like Background, Stroke, Shadow, Inner Shadow, etc.
Fonts: There are hundred-plus modern fonts here. You can also add your fonts to the app.
Emojis: You can add Emojis, Stickers, and Shapes to your project.
Pictures: You can import the images you want to edit from your gallery.
Change Background: You can change the background. There have three options as Color, Gradient, and Image.
Remove Background:  You can easily make a single color background transparent.
Draw: You can use the pen tool to draw anything you want in any color.
Export: If you have not completed the project, you can save it as a project. If you want to export the project, you can select the image format and resolutions you want and export.
How to install Pixellab apk?
For Android,
An APK file or Android package is a third-party application that you download outside of the Google Play Store. When you use this type of application, you have to make some changes in the settings of your smartphone. Follow these steps before installing any apk file. Otherwise, you will not be able to install the apk file.
First, go to the security settings of your Android phone settings. Select "Downloads from the unknown sources." Tap on allow.
Now go to the official website of pixellab. Download the pixellab apk file.
Find the downloaded file and install the apk. After a few moments, you can use this excellent app on your Android smartphone.
For Windows PC,
If you want to use an android application on your PC, you must use the android app player or android emulator designed for that. I think the best emulator available today is the Nox player android emulator. Now let's see how to install the pixellab APK file on your PC using Nox player.
System requirements:
OS: Windows 7 and above.
Processor: Intel or AMD.
RAM: 2GB or above.
HDD: At least 5GB.
Visit the Nox player official website. Download the latest version.
Run the setup and install it.
Open the emulator. Sign up for Nox player with your Gmail account. If you do not have a Gmail account, you can create one.
Download the pixellab APK file.
Drag and drop the downloaded file into the Nox player
Install the apk file. After a few moments, You can use this app on your Windows PC.
How to use Pixellab APK?
After opening the app, you can see some presets below the app interface. Choose the preset you want. Click on the big A letter at the bottom. Now you can add texts to your poster. It contains all the tools you need to edit the text.
You can do the following using the next option.
Add stickers to the posters.
Import from the gallery.
Add shapes to the Posters.
Draw on posters.
In the next option,
Add or change the background colors.
Make the background transparent.
Change the image size.
Using the Effect option, You can do the following things.
You can adjust Brightness, Saturation, Contrast, and Hue.
Tap the Save button to export it. Here you can save the poster as an image or as a project. You can also share this poster on any social media platform you want.
FAQ
Can I create logos with Pixellab?
Of course, using pixellab, you can create the logos you want. Not only that, you can even create thumbnails for your youtube channel.
Can I use pixellab on my PC?
For that, you have to use an android emulator. I think the bluestacks app player is for you. But before installing it, Check if your PC can handle it.
Who owns Pixellab?
Developed by: App holding.
Year: 2015
Country: United States of America